On-line Exhibitions
---
The history of culture: reference books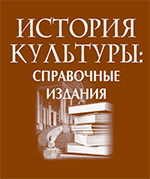 The culture is the complex of all kinds of transforming activities of man and society, as well as the results of these activities. Paraphrasing Hegel, who wrote about art, we can say that the culture often serves as the only key to understanding the wisdom of the mankind. And this is true, because the culture is not only the most important field of human activities, but it is also the real power, aimed at strengthening truly human in man. The culture is the second Universe created by mankind. Its majestic building towered over the centuries. Its development is associated with the developing motion of civilization.
---
Who is who in the world of modern Russian literature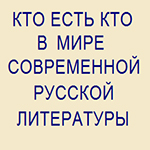 Sergei Chuprinin
"They say that at the turn of XX and XXI centuries Russia stopped being the most reading country in the world...
It is true and not true at the same time.
It is true, if you rely solely on the circulation figures.
And it is not so true, if you remember the huge number of enlightened people who - maybe unconsciously bided farewell for a while with a habit to follow the literary magazines, to know the works of contemporary writers, and now need the counselor who would help them get back to books and reading as a natural norm of life..."
---
Modern Belarus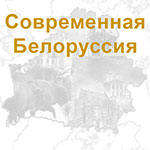 The world is wide and diverse. Every country is interesting for its nature, history, culture, literature, rich cultural heritage.
Today we are introducing modern Belarus, its nature, economy, rich cultural heritage, to our readers.
People continue to be interested in the Belarusian classic literature, but also new names, new books appears. Some of them will be presented below.
---