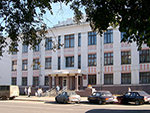 News
Event calendar
---
Exhibitions
---
Dear users! We suggest you to visit our internet-shop and to get editions you like.
---
Students' recruitment for the courses: «LINUX. Basics of BASH. Basic course»
---
The festival of contemporary poetry will take place in Vologda
---
The author's exhibition of Alyona Luppova «The house of my dream»
---
The action «Books return home» (from March 1st to 31st)
---
The new electronic full-text catalogue of the XVIII - early XX century printed editions' exhibition «Advice, recipes and inventions of the past years»
---
The social game «The world is one for all»
---
Information on the provision of free legal assistance to the public
---
The Interregional competition among the librarians «The everyday life of a librarian»
---
The computer club VolBIT
---
«The library card – a new format»
---
We invite you to participate in the project «Biblio-Motherland»!
---
Dear readers! We ask you to take part in a survey to assess the quality of library services
---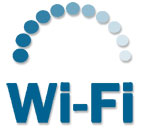 Wi-Fi in the Vologda Regional Scientific Library
(1, M. Ulyanova str.) anyone who has a netbook, laptop or phone with Wi-Fi setup, not only can take the books and magazines, but also can connect to the Internet within range of Wi-Fi, and get information in electronic form for free!